Kamagra 100 mg Oral Jelly Week Pack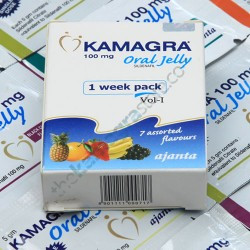 RATING:


Brand:
FortuneHealthCare.in
Availability:
In Stock
- Free Shipping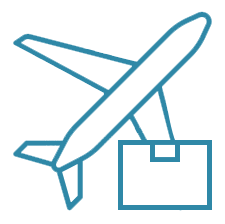 - Add to Cart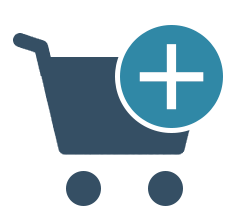 Kamagra 100 mg Oral Jelly Week Pack is a medication to treat male sexual disorders like erectile dysfunction and premature ejaculation. It is classified under the PDE5 inhibitor group of drugs and helps to increase blood flow in the penile region. Kamagra Oral Jelly 100 mg is more convenient to consume than tablets and pills for erectile dysfunction. It comes in a variety of tastes, including pineapple, orange, strawberry, and butterscotch, among others.
It is essential to know that this medication is not a treatment for sexually transmitted diseases (STDs). Always use a condom to engage in sexual activity responsibly and to forestall any mishap.
Manufacturer
Ajanta Pharma manufactured new and exciting flavored Erectile Dysfunction medicine; Kamagra 100 mg Oral Jelly 1 Week Pack Vol - 1 7 Assorted Flavours Ajanta is the sensational assorted flavor of this easy to consume oral jelly, which shall add a unique zing to the medication, which makes the treatment of ED faster, effective and long lasting too. This oral consumption pill is best for men that are troubled of consuming some normal conventional tablet. Sensational Oral jelly form of medicine is easy to consume and it shall help in attaining a natural penile erection for longer lovemaking session.
Brand Information
Ajanta pharma is a decade old brand known for delivering impotence treating solution.
Product Information
The main active component Sildenafil Citrate 100mg in Kamagra 100 mg Oral Jelly Week Pack is known for overcoming impotence issue in men. Complete action mechanism of this ED medicine shall allow in attaining and maintaining a stiffer penile erection for a longer time. The oral jelly solution is the best when consumed in moderation.
Product Working
Kamagra 100 mg Oral Jelly Week Pack are known for overcoming impotence condition in men. The trusted component in the medicine shall work well by boosting up the blood flow in penile and loosening arterial blockage.
How to Use Product
Swallow entire content of an oral jelly sachet post low-fat meals in presence of complete sexual arousal. Consume the oral jelly solution approx. 30 minutes before planned lovemaking session. Consume Kamagra 100 mg Oral Jelly 1 Week Pack solution as prescribed for gaining maximum effectiveness.
Product Side Effects
Some of the most common and less serious side effects while consuming Kamagra 100 mg Oral Jelly 1 Week Pack Vol - 1 7 Assorted Flavours Ajanta include shortness of breath, irregular heartbeat, vision impairment, or chest pain, lightheadedness or sudden hearing loss. Such effects are not at all bothersome and they might all vanish soon. Severe effects occur in rare cases of overdose and should be treated medically as soon as possible.
Dosage
Adult dosage (ages 18–64 years)
Typical dosage: 50 mg, taken as needed about 1 hour before sexual activity. It can be taken 30 minutes to 4 hours before sexual activity.
Maximum dosage: 100 mg once per day
Child Dosage (Ages 0–17 Years)
Kamagra 100 mg Oral Jelly Week Pack has not been confirmed to be safe or effective in children younger than 18 years.
Senior Dosage (Ages 65 Years And Older)
The kidneys, liver, or heart of older adults may not work as well as they used to. This can cause your body to process drugs more slowly. As a result, a higher amount of a drug stays in your body for a longer time. This raises your risk of side effects.
Store Recommendation
Store the tablets at room temperature and away from excess heat and moisture (not in the bathroom). Store the suspension at room temperature or in a refrigerator, but do not freeze it. Dispose of any unused suspension after 60 days. Fifteen to twenty-five degrees celsius is the ideal temperature for real storage. Patients should also make sure the storage is clean and very safe from small childrens.
Write a review
Your Name:
Your Review:
Note:

HTML is not translated!
Rating:
Bad
Good
Enter the code in the box below: